What is Dragon's Breath shotgun ammunition?
Dragon's Breath is a special incendiary round for 12-gauge shotguns. Firing a Dragon's Breath round causes an impressive fire effect from the shotgun barrel, similar to a flamethrower. While Dragon's Breath rounds are not practical for hunting, combat, or self-defense, the effect that they create makes them extremely popular for recreational purposes.
The fire effect from Dragon's Breath rounds is created by small magnesium pellets. These burn between 3,000 and 4,000 degrees fahrenheit, and the flame can extend up to 100-300 feet.
Are Dragon's Breath shotgun rounds legal in my state?
Because of the unique properties of Dragon's Breath rounds, their use is restricted in some states. If you live in any of the following states, Dragon's Breath rounds are illegal and can unfortunately not be shipped to your location:
Banned In

Alaska
California
Florida
Hawaii
Iowa
Illinois
Massachusetts
New York
Washington D.C.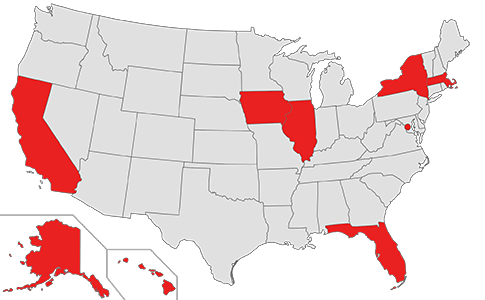 If you live in any other area, you're good to go! Just be sure to exercise proper safety precautions, as the temperature emitted from Dragon's Breath ammo can easily catch fire to trees, buildings, and other flammable material.
Dragon's Breath in Pop Culture
Dragon's Breath or references to it can be seen in pop culture as well. The popular online video game Fortnite by Epic Games contains an item called the Dragon's Breath Shotgun. The behavior of this weapon isn't exactly accurate to real-world Dragon's Breath rounds, though shooting an enemy player with it will amusingly set them on fire.
Dragon's Breath is also an item in the video game Minecraft, and is the name of a particularly spicy red pepper.
Where can I buy Dragon's Breath ammo?
Dragon's Breath rounds are for sale on our website and are one of our most popular items. KIR Ammo ships nationwide; as long as you don't live in a state where Dragon's Breath ammo is illegal, obtaining it is quite simple! We have a large inventory on-hand in our warehouse ready to ship out at a moment's notice.
If you've tried and enjoyed Dragon's Breath shotgun rounds but want to take things to the next level, we also sell a flamethrower. Yes, an actual flamethrower. As long as you don't live in Maryland (where flamethrowers are illegal), nothing can match the entertainment value of the Exothermic Technologies Pulsefire LRT Flamethrower.