More Information on Remington .360 Buckhammer Ammo
Delve into the world of precision and power with the Remington Core-Lokt .360 Buckhammer Soft Point Ammunition. Manufactured by one of the industry's most respected brands, Remington, this ammunition is designed to provide the reliability and consistency you need in every situation. This is a specialty cartridge known as a "straight-wall cartridge" that claims to be a "knock-down, drag-out lever gun leader in straight-wall cartridge performance".  This 360 BHMR delivers flat trajectories and more bone-busting energy out to 200 yards.  This ammunition is optimized for lever action rifles.
One of the key features of this ammunition is Remington's patented Core-Lokt design. The progressively tapered copper jacket is locked to a solid lead core, ensuring the bullet retains its weight and delivers powerful, game-stopping energy. This technology helps promote deep penetration and an impressive degree of accuracy, resulting in highly effective, humane hunting. Below is an image demonstrating how the Core-Lokt bullet expands at standard yardages.
The .360 Buckhammer Soft Point is the choice for serious hunters and shooters alike. The soft point design is renowned for its controlled expansion and high-energy impact. When the round hits the target, it expands at a gradual pace, creating a large wound channel, ideal for hunting mid to large size game.
The Remington Core-Lokt .360 Buckhammer is also known for its flat-shooting trajectory, providing consistency at longer ranges. This is made possible by the quality-crafted slug and expertly blended propellants. These elements come together to offer a shooting experience that is both efficient and satisfying.
Packaged in boxes of 20, the Remington Core-Lokt .360 Buckhammer Soft Point Ammunition is the embodiment of Remington's dedication to quality and performance. Its features make it an optimal choice for those seeking the ideal balance of power, precision, and reliability in their ammunition.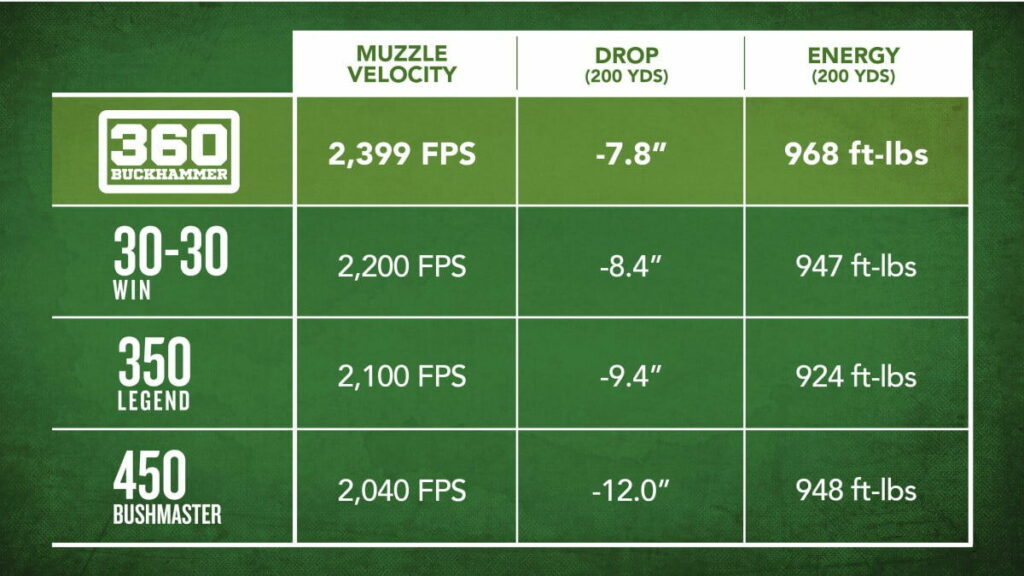 Whether you're a seasoned hunter looking for the perfect ammunition for your next outing or a shooting enthusiast wanting to optimize your performance, the Remington Core-Lokt .360 Buckhammer Soft Point Ammunition delivers on all fronts. Order yours today from KIR Ammo and experience the true meaning of performance and reliability.
Only logged in customers who have purchased this product may leave a review.